News for July, 2014
The BIG News this month!


With July 4th coming up.......



the subject of patriotism is a subject that comes to mind for all of us who love this country and respect the sacrifices that so many have made to give us the freedom that we enjoy today.



We know some feel it is old fashioned to stand up for the heritage of this great nation. Today, it is considered politically incorrect to regard this country as SPECIAL. Fortunately, there are a few who do know our history and incorporate elements of our past into their business code of ethics. We are blessed to be associated with Stone Mountain, Ltd., an American manufacturer of the finest audio accessories for 2-way radios available anywhere.

There are other all American companies such as the Childs Corporation (Antennas), Critical Response Systems (Interactive paging systems), i2way (Electrical management systems and audio-visual radio) Multi-Voice Radio (Hands free radios), New-Tronics (Base station antennas), Relm Wireless (P25 radio products) Ritron, Inc. (Communications Products), Sonetics (Firecom headsets), US Alert (Pagers), US Fleet Tracking (Vehicle tracking systems), and VeeTronics (Monitor receivers and siren controllers) to name just a few of our US manufacturing partners that deserve and earn our support.

To all of these folks. We say THANK YOU for staying in the game and playing to win. And, in particular to Stone Mountain, Ltd. for sharing a bit of their history with us, and you. We'll be telling you more about Stone Mountain in our closing article of this eNewsletter.
Fire-Aim-Ready - Personal Message from Burch!
I have sometimes been known as a graduate of the fire-aim-ready school of management. I am still doing post graduate work!


My latest misfire relates to a campaign to assist county and municipal agencies as well as hospitals in obtaining funds for updating existing disaster mitigation projects. I had wrongfully concluded that plan update applications could be submitted to County EMA directors on or before June 6, 2014. The actual date was before June 1, and I was a little off on my facts (actually, WAY off!). That's the bad news. There is also some good news! Click here for the whole story!
Little guys CAN compete with bigger competitors!
Sky Cablevison learned what a dollar a day can do. So can you!
Sky Cablevision in Meridian, MS recognized that better customer service was a key element in any successful business. That's why they came to Falcon Wireless to find out how vehicle tracking could help them better manage outside customer service personnel. Click here to see how we helped them better serve their customers!
Too Good To Be True?
Free GPS tracking Device available for Alabama and Mississippi Mayors!

You read it right! We'll give you a free GPS tracking device in return for a few minutes of your time to discuss our new Community Partnership program. Through the end of July, we will be releasing additional information on line. For now, our objective is to meet as many Alabama and Mississippi mayors as possible to prepare for some really great opportunities to make your city a better place to live work and play. Click here for the whole story!

Free Minitor VI Programmer!
Free Programmer when you purchase Five Minitor VI's or more!

Here's your chance to get our best offer of 2014 on Minitor VI. Buy five or more pagers and get a free programmer IF you act promptly! This offer ends on July 31, 2014. And if you want the best prices, guaranteed, just give us a call at 800.489.2611. You'll be glad you did!
Here's Bobby!
Is your city prepared for a visit from a gun toting visitor like Bobby?
Weaver, Alabama - June 10, 2014 - 59 year old Bobby Beck (that's him on the left) armed with gun, badge and cuffs enters Weaver Alabama City Hall to arrest Mayor. This is a problem that could happen anywhere at any time. Click here for full story. The question is - Is your municipal office, courtroom, or school prepared to deal with such an event? If you would like to know more about how the City of Weaver took the proper steps to be better prepared if there is a similar event in the future, click here.


Photo courtesy of Calhoun County Sheriffs Department
State of Ohio wins Doofus Award!
Doofus Award presented to the State of Ohio for the poorest excuse for school safety ever conceived!
Wowee! Parents in Ohio can sleep well tonight knowing that their children will be safer as a result of incredible technology developed by a major manufacturer to help keep schools safe! It's called MARCS.

It only cost the tax payers $2,000 per school for a single radio in the front office that can communicate with law enforcement officers anywhere in the state! That same amount of money could have equipped the front office, the principals office, the lunchroom, both the boys and girls gyms, and the athletic field with personal emergency call buttons capable of alerting LOCAL school resource officers and police by 2-way radio. Classrooms could be added for just $99 each! Click here for the full story.
AFG Grants Now Being Awarded!

Get more for your money by calling ME!

Lot's of happy people are receiving FEMA Assistance To Firefighters grant awards! New listings are posted every Friday. We hope that YOU are one of those to get good news, in particular if you made an application for new communications equipment, pagers, or vehicle intercom headset systems.


We've got some very special products at unbelievably low prices that we think will be of interest. It's easy to check them out. Just click here! Better yet, give me a call at 800.489.2611. I'll be looking forward to hearing from you soon! Candice
Getting to know our Premier Partners.......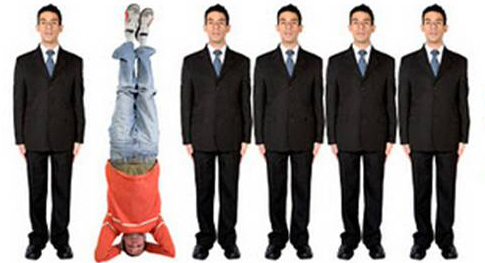 Stone Mountain, Ltd. is our Premier Partner for July. They are a little different, and we are glad that they are!

Some people think that business is all about beating competition, fairly or unfairly as required, capturing market share, and increasing profits with little or no concern for those within or outside the organization. I am delighted to announce that this is NOT always the case!

Our Premier Partners (a term invented by Ritron) are those companies who take pride in their work, take care of their employees, and most importantly, take care of their customers. Their business dealings with those who supply them, and those they supply are based on taking the moral high ground with ethics, fairness, and honesty being the foundation of their business plan.

For the next few months, we will be devoting this section of our eNewsletter to introducing one of our Premier Partners to our readers. The Premier Partner for the month of July is Stone Mountain, Ltd. Click here for the Stone Mountain story!
Thanks for visiting with us. We appreciate you!
Burch Falkner and all the Falcon Team
FREE SAVINGS REPORT
Tell us a little about what you do and we'll tell
you how to do it better, at less cost. There is
no charge or obligation.