News for May, 2014
Mission Accomplished!
For close to a quarter century, we have been developing and refining efficient and affordable personal emergency notification systems. In all this time, we have come close, but never quite accomplished our ultimate goal.
We are delighted to announce that we HAVE achieved our goal! Right now, today, we can equip EVERY school classroom with personal emergency call buttons for only $99 each! There are no batteries to charge (batteries last up to five years), no expensive infrastructure to maintain (we take care of it), no grants required although private endowments are available.
Our newest school safety system, known as the AlarmAlert system addresses all the needs for maximizing safety for students, teachers, and administrative personnel. This incredible new system can provide instant calls for assistance as needed from any classroom, office, or activity area at the push of a button! Click here for more information.
Calls can be sent to radio equipped SRO officers on campus or directly to local law enforcement officers both on and off campus. Add as many personal emergency call buttons as you wish. We have virtually unlimited capability with coverage of 120,000 square feet over any type campus, single or multiple buildings, AND we can expand coverage as desired, and optionally send text messages to cell phones. For more information, drop us an email to ServingU@falcondirect.com.
Introducing the IP100H WiFi hand-held transceiver!
A WiFi radio? Who in the world would want that? For starters, all kinds of activities requiring direct person to person communications without the cost of FCC licensing and equipment infrastructure, plus reliable and affordable personal communicators!


Now there is now an alternative to expensive 2-way radio systems - the WiFi radio! This radio breaks ALL the barriers! The cost is reasonable. It can handle both voice and data efficiently. There is no FCC licensing requirement, and it can include all types of users ranging from Amateur to Utilities and everything else in between! Click here for more information.
New Plant Safety System Now Available
Cooperative partnerships with Police, Fire and EMS agencies can make manufacturing plants safer and more efficient!
As a service to our manufacturing customers in Alabama, Georgia, and Mississippi we try to keep up with things of interest in the area of OSHA compliance, employee safety, and maximizing productivity. At a recent meeting sponsored by the Alabama Technology Network, we became aware of targeted inspections conducted jointly by OSHA and labor union representatives, along with compliance requirements for meeting the new inspection standards as defined by OHSAS 18001. Additional information is available by clicking here.
To address these requirements, we now offer a unique new wireless call button system, simply known as the CR120. Three models are available, a single button model for calling plant supervisory personnel at the push of a button. The two button model can call either production supervisory personnel or used to call for direct medical assistance. The four button unit (shown above) can call production supervisors via 2-way radio, on site medical personnel, off premise fire departments and/or law enforcement as required. either by VHF or UHF radio or by sending a text message to cell phones. Call us for more information at 800.489.2611.
Speed up alarm reporting from minutes to SECONDS!
Most burglaries and armed robberies are completed in four minutes or less. Law enforcement rarely arrives in less than ten minutes. That puts the odds in favor of the bad guys!
Every bank, pharmacy, pawn shop, or cash services, or retail store has (or should have an alarm system). Unfortunately, the systems are delayed by dialing and call processing (typically requiring two to four minutes before the call is dispatched to law enforcement). Our new HelpAlert IV helps your alarm system do a better job by sending emergency calls directly to participating law enforcement agencies.
The price is right - just $1,249 and it is compatible with all major alarm systems including ADT, Diebold, etc. This low priced device can save lives and loss and/or damage to property. Best of all, there are NO monthly charges or long term contracts. We even cover the cost of installation by your alarm company (certain restrictions apply). Want to know more? Give us a call at 800.489.2611.
We all have neighbors who are home alone and can often need immediate help. What can YOU do about it?
The common trait shared by all the people shown at the left is they are mostly alone and when they need help, they need it in a HURRY!
That help can come in several different forms. The young child at the stove may need fire, medical, or law enforcement assistance. Very often, the quickest assistance can come from a neighbor. That is why we have developed NeighborNet!
The young lady protected by a restraining order loses that protection if the assailant gains entry into the premises. She needs the ability to call law enforcement quickly as well as neighbors.
The lady with breathing difficulties, the disabled man and the elderly grand mother all have the same need – to get specialized help AND the assistance of a neighbor in time of need. We can make that happen with NeighborNet. For additional information drop us an email to ServingU@falcondirect.com.
Safety and Security - It's what we're all about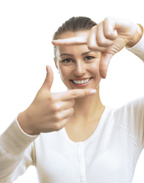 We've changed our focus from competing for dollars to one of serving our communities. We think it was, and is, the RIGHT decision!
This month marks our second anniversary of a planned move from fighting in a marketplace constrained by diminishing federal grant money and shrinking budgets for business, institutional, and government entities from the very smallest to the very largest.
While our main claim to fame is in the field of wireless communications, we have decided to put that experience to good use in serving others. Our focus is in developing working partnerships between those who serve and those needing to be served. Our role is to provide the technology to make this collaboration successful.
We are still very much in the business of providing communications equipment and related services, but not like our contemporaries. For example, last month we were discussing the effects of narrow banding on the communications capabilities of a law enforcement agency. To be frank, he simply did not have the skills to analyze what he should do and how he could get the money to pay for the necessary upgrades. We showed him how to do it, and walked him through every step including the presentation material to help him better explain needs, cost justification, and benefits to those who controlled his budget. We can do the same for you.
We'll be glad to send you more information. However, before we do, please take a few minutes to download, complete, and return the FREE SAVINGS REPORT questionnaire below. It WILL be worth your time!
Thanks for visiting with us. We appreciate you!
Burch Falkner and all the Falcon Team
FREE SAVINGS REPORT
Tell us a little about what you do and we'll tell
you how to do it better, at less cost. There is
no charge or obligation.